Malahide is surrounded by some of Ireland's most famous Golf Courses and offers a wide choice of options for golfers of all handicaps and Interests. All courses are PGA Standard and English Language Tuition is by Qualified TEFL Teachers making us an Ideal choice for a Golf Vacation in Ireland.



The Irish College of English has been running adult Programmes for over 25 years and has an international reputation for quality service. We have had the pleasure of teaching some leading sporting figures including international football stars from Italy & France. We run our English and Golf Ireland Packages from our Malahide Branch in Dublin. This package is ideal for golfers wishing to Combine a Love of Golf with an Intensive Language Stay.
Golf Vacations in Ireland:
On our Programme golfers have the opportunity to play Portmarnock Links Course, Malahide Golf Club and Deer Park Golf Club. These courses and Training Facilities are only a 10 minute journey from our centre. Students play rounds of golf with of our golfing team – this is an ideal opportunity for students to converse 'speak' in a natural environment. Other famous course options are available such as the Ryder Cup Course The K Club, and one of the world's best courses Portmarnock Golf Club  which are all very close to our base of Malahide, Dublin.
Typical Sample Week

Sunday – Arrive at Accommodation

Monday, Tuesday, Thursday, Friday –  Collection at Accommodation by your Irish Golfer and play an 18 hole Quality Golf Course while you speak English and get some useful tips on Links and Parkland play.

Monday , Tuesday, Wednesday, Friday – One to One English Language Tuition with a Professional English Teacher 4.00pm – 6.30pm

One Half Day Free for Sightseeing in Dublin and Free Day Saturday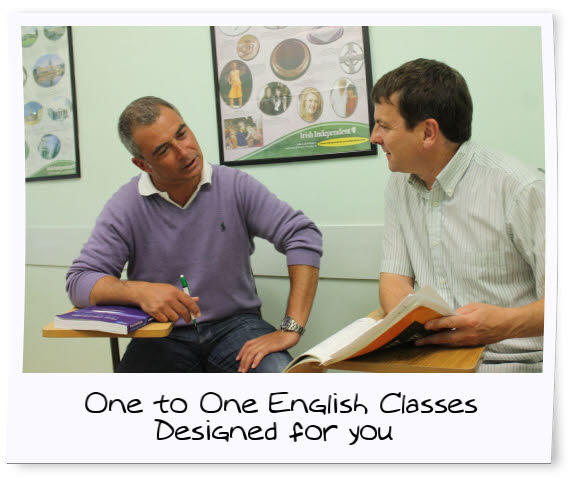 Tuition: We offer 1 to 1 customised tuition. Students are given a needs analysis and level test on arrival and teachers then make an individual study plan for the duration of the students stay. On completion of their course students are given a Certificate of Attainment. Our Teaching Methodology is communicative. Students are encouraged to improve their fluency and work on all aspects of the language. Our focus is on student progression and teachers encourage students to immerse themselves in the language.
Quality Accommodation: We can help with quality accommodation options from executive host family accommodation to the 4-Star Grand Hotel, Malahide.
Location: Malahide is just 10 minutes from Dublin Airport and 20 minutes from Dublin City Centre. We are located on Dublin's Coastline, and have a beautiful marina and beach. Malahide is one of Ireland's most affluent towns and has numerous pubs & restaurants for you to enjoy in the evenings. Malahide, Dublin is therefore is an ideal Golf Vacation Location.
Recognition by ACELS is limited to the ELT Department of the Irish College of English and does not cover parts of this Course / Programme Description, for more information please contact us.