Junior Summer Groups 2022
Comienza tu gran experiencia en grupo!
The Irish College of English International Junior Summer Camps take place in June, July and August each summer. Our Camps have been running for over 25 years and we would regard ourselves as a leading Camp provider in Ireland. The camps attract students from all over the world and are a great opportunity for students to improve their English and grow to love the language by living it. So if you are looking for a Junior English Summer Camp Ireland we are an ideal choice. We believe in working closely with teachers/agents and leaders a rewarding and enjoyable experience for your students. Malahide is a safe, coastal village just 20 minutes from the city centre, giving your students the opportunity to see the best of Dublin while living a safe, less populated area. We meet all groups at Dublin Airport with a friendly face to start your journey of a thousand welcomes in Ireland. With 28 years of experience in providing English language mini stays, we have developed academic and activity programmes specifically tailored for teenagers group and have designed our programmes to offer the best possible experience.
Opciones y Localizaciones
Home Stay Camps – Malahide, Dublin
Our Homestay Camps are held in Malahide, Dublin. Malahide is on Dublin's coastline and one or Ireland's most picturesque and affluent towns. Our school has built its reputation on the quality of our Host families all of which are within walking distance of the school. Students experience Irish life in a safe friendly town with easy access to Dublin City for our sightseeing tours.
The Irish College of English has been in the heart of Malahide for over 25 years. Situated on Dublin's coastline, Malahide's many attractions include Malahide Castle, a Beautiful Seaside Village, Marina and Coastal Walks. Our location offers students the best possible experience of Dublin. Students enjoy Dublin City's highlights while living in a safe residential area. Uniquely, our juniors can either walk to school or are a very short bus journey away in surrounding neighborhoods. Malahide is just 22 minutes by Dart to Dublin City Centre and 10 mins from Dublin Airport making it a great option for a Junior stay.
Residential Camps
Our Residential Camps in Glenstal Abbey, Limerick and Clongowes Wood College, Kildare (our Dublin Option) offer students the opportunity to experience Ireland's most prestigious boarding schools. Both Schools have historic hearts with modern state of the art facilities making them an ideal choice. Clongowes is 40 mins from Dublin City Centre and Dublin Airport and Glenstal Abbey is 2 ½ hours from Dublin on Ireland's Wild Atlantic Way.
Alojamiento de calidad
Host Families in Walking Distance/Very Short Bus Journey​
Todos nuestros estudiantes se alojan en familias cuidadosamente seleccionadas en Malahide y todos los estudiantes pueden ir caminando al trabajo. Garantizamos una nacionalidad por familia a menos que se solicite lo contrario. Nuestras familias son uno de los pilares más importantes de la experiencia y contamos con procedimientos de control de calidad, lo que garantiza una gran estancia para todos nuestros estudiantes.
Campus histórico - Experiencia en residencia
Los estudiantes que asisten a nuestros campamentos de verano en Glenstal Abbey y Clongowes Wood College, se alojan en campus históricos. Estos campus son famosos en Irlanda por sus renovadas instalaciones, entorno y alto nivel de calidad de alojamiento.

Reconocimientos y reputación
Reconocido por ACELS, un servicio de calidad y certificación en Irlanda, para la enseñanza del inglés. También hemos sido reconocidos local e internacionalmente por la calidad de las experiencias que ofrecemos y la positiva respuesta de nuestros líderes y estudiantes.
Estamos orgulloso de haber sido votados como 'Best Language School in Ireland 2019' by students based on Google and Facebook ratings. Uniquely, this Education Stars Award is based on student ratings only. We were also awarded 2nd PLace for 'También hemos sido nominados como "Best Language School" por  The Irish Education Awards 2021. Además, fuimos la primera escuela de idiomas de Irlanda en ser preseleccionada para los premios Study Travel Magazine Star Awards – "Mejor curso para menores de 18" y preseleccionados en 2016, 2017 y 2019. 'Escuela de Idiomas de Inglés en Europa' en 2017 y 2019.
Award-Winning – Malahide Chamber of Commerce 'Service Excellence Award' for a clear demonstration of excellent and consistent customer service. Also the prestigious 'Organisation of the Year Award' in 2016 .
Professional English Classes
We have a specially designed Junior Syllabus to encourage your students' progression and confidence. We believe in real materials and growing to love the language by living it. Classes are international and have a maximum of 15 students per class. 15 full hours tuition per week and use of text book is included . As part of our continuous efforts to maintain high quality classes and to enhance our student's intercultural experience, we have weekly lessons called the Intercultural Teenage Programme.  Irish, teenage students will join lessons to lead an exercise alongside teacher which allows our students the opportunity to connect with Irish teenagers, their peers and we have had an incredibly positive response to this programme.
Fechas flexibles y tamaño de grupo
Elige las fechas
Somos flexibles en cuanto a los días y horarios de llegada y salida y aceptamos estancias de 14 noches a 28 semanas. Nos reunimos con todos los grupos en el aeropuerto de Dublín y realizamos traslados profesionales las 24 horas del día, los 7 días de la semana.
Tamaño del grupo
Atendemos a grupos de más de 15 estudiantes y podemos atender a grupos de gran tamaño.
Clases de inglés
Construyendo fluidez en el inglés
The Irish College of English is recognised by ACELS, a service of Quality and Qualifications Ireland, for English Language Teaching. Progression is our focus and we aim to develop a love of the language in our students. As part of our academic policy, students are evaluated pre-arrival and placed in the correct level. On completion of their course, students receive a progress report from their teacher and a certificate of attainment.
Lessons are held every morning, from Monday to Friday and each course is supported by its own carefully planned syllabus and course book. Lessons focus on developing the core language skills, with specific emphasis given to speaking and listening. We use highly interactive exercises y task- based projects to refine and amplify our students' communication skills. We will work with you to design the syllabus that suits your students. We are flexible and adaptable.
As part of our continuous efforts to maintain high-quality classes and to enhance our students' experience, we have introduced the Intercultural Irish Teenage Programme. Each week Irish teenagers join lessons to lead an exercise alongside our teachers giving your students the opportunity to connect with Irish teenagers. We have had an incredibly positive response to this programme.
Galeria de fotos de nuestros campamentos de verano en Irlanda

13th June - 28th Aug 2022
Nuestro campamento de Inglés más popular de Irlanda. Descubre lo mejor de Dublín viviendo en una de las localizaciones más seguras en Malahide, Dublín.
Programa Inglés Intensivo
4rd July - 31st July 2022
Nuestro programa intensivo cuenta con un programa completo de actividades, más clases extra y preparación para el examen de Cambridge - PET, FCE, CAE
24th July - 19th August 2022
Inglés y vela combinan nuestro programa insignia con actividades y excursiones, además de 4 tardes de navegación por semana en el Howth Yacht Club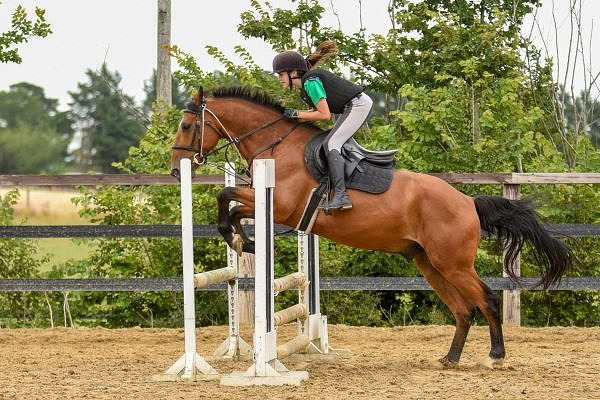 Programa Inglés y Equitación
4rd July - 31st July 2022
La opción más activa con el programa de equitación de calidad con cuatro tardes de equitación por semana en el centro ecuestre irlandés de Monk's Field
¿Qué incluye?
Todo Incluido
Cuando usted elige nuestro programa estándar con actividades, todo está incluido. No hay cargos adicionales por inscripción o administración. Todas las actividades, pases de viaje, entradas y comidas están incluidas.
Enseñanza
Tenemos un programa de estudios especialmente diseñado para fomentar el progreso y la confianza de sus estudiantes. Creemos en los materiales reales y en crecer para amar el idioma viviéndolo. Las clases tienen un máximo de 15 estudiantes por clase. 15 horas completas de clase por semana y el uso del libro de texto está incluido.
Programa Intercultural de Adolescentes Irlandeses
Como parte de nuestros esfuerzos continuos para mantener las clases de alta calidad y para mejorar la experiencia intercultural de nuestros estudiantes, tenemos un programa de lecciones semanales llamado "Programa Intercultural para Adolescentes". Los estudiantes adolescentes irlandeses se unirán a las clases para dirigir un ejercicio conjunto con el profesor que permite a nuestros estudiantes la oportunidad de conectar con los irlandeses y sus compañeros. A lo largo de los años hemos tenido una respuesta muy positiva a este programa.
Alojamiento
Todos nuestros alojamientos se encuentran en casas de familias locales de Malahide, a poca distancia de nuestra escuela. Le garantizamos una nacionalidad por familia o puede colocar a sus estudiantes en parejas. Nuestros anfitriones normalmente aceptan de 2 a 3 estudiantes a la vez, con un máximo de 2 estudiantes por habitación. Las familias lavarán la ropa de los estudiantes como parte de su rutina habitual en casa. Nosotros emparejamos cuidadosamente a los estudiantes con las familias.
Todos nuestros alojamientos residenciales se encuentran en nuestros históricos campus. Estas escuelas ofrecen instalaciones y lugares increíbles. Ofrecemos diversidad de dormitorios de diferentes tamaños, de un solo sexo, de 2 a 8 estudiantes por habitación. Las duchas y los aseos se encuentran junto a las habitaciones. Hay áreas recreativas que incluyen salas de juegos y cine. Todas las comidas son preparadas en el lugar por equipos de catering.
Comidas
Las familias proporcionan desayuno, "pack lunch" y cena. Las comidas son nutritivas y podemos ofrecer dietas especiales a petición.
Actividades entre semana
Las clases por la mañana y las actividades/tours por la tarde. Un monitor irlandés les acompañará en todas las actividades... Nuestros estudiantes ven lo mejor de Dublín/Irlanda y tienen un divertido programa de excursiones, deportes, espectáculos y actividades de ocio.
Excursiones de día completo
Su grupo tendrá excursiones de día completo para ver lo mejor de Irlanda. Ejemplos de excursiones: Glendalough, Kilkenny, Belfast, Dublin Zoo.
Abono de viaje / Transporte privado
Durante nuestros programas de actividades, los estudiantes y los líderes reciben un abono de transporte público ilimitado o disponen de transporte privado en autobús para la realización de todas las actividades.
Traslados desde y hacia el aeropuerto
Recogemos todos los grupos desde el aeropuerto de Dublín y desde allí tomamos un autobús privado a Malahide, Glenstal o Clongowes.
Soporte las 24 horas 
Todos nuestros estudiantes y líderes de grupo tienen nuestro número de emergencia que está disponible las 24 horas del día, los 7 días de la semana. Nuestro equipo estará siempre disponible y listo para ayudar.
Informe y Certificado del Estudiante
Los estudiantes reciben un Certificado de Asistencia y Logro al final de su curso y también un informe individual escrito a mano por el maestro sobre su progreso.