English & Horse Riding Camp – Homestay
Dates:                   1 July  – 10 August
Ages:                     11 to 17
Location:             Portmarnock, Dublin
Camp:                   English & Horse Riding & Cultural Programme
Homestay:          Portmarnock, Walking Distance or 5 min Shuttle
Our Horse Riding and English Language Camp combines 15 hours English Language tuition in the mornings and Horse Riding 4 afternoons per week.  Ireland is an Ideal Horse Riding Destination with our reputation for quality horses. Students have 3 hours in the stables 4 afternoons per week, this is divided into 2 hours stable management and 1 hour horse riding. In addition, students have two trips per week. This programme is the ideal way for students to fully immerse themselves in the language by meeting new friends while improving their Riding skills.
We cater for all abilities of riders and there is one hour of riding under instruction each afternoon and 2 hours of Horse Riding and Stable Management. Horse riding takes place in Monk's Field Equestrian Centre in a Large Purpose Built New Facility. Participants are divided into groups of 8 and have their own instructor. Qualified instruction and suitable horses and ponies for all standards are provided. Riders are encouraged to extend their equine knowledge to include all aspects of horse care and handling.
Syllabus
We see our syllabus as an active link between teacher and student, identifying the needs and objectives of the learner and the activities which will take place in the classroom.  We have designed a syllabus for all level learners which offers multi-lesson ideas across all skills.
We focus strongly on teaching through activities, task based lessons and our Cultural modules introduce you to the most interesting parts of Irish life
Intercultural Irish Teenage Programme
As part of our continuous efforts to maintain high quality classes and to enhance our student's intercultural experience, we have weekly lessons called the Intercultural Teenage Programme.  Irish, teenage students will join lessons to lead an exercise alongside teacher which allows our students the opportunity to connect with Irish teenagers, their peers and we have had an incredibly positive response to this programme.
Host Families in Walking Distance
All our students stay in carefully selected families in the locality and all students can walk to work, we guarantee one nationality per family unless otherwise requested. Our Families are the highlight of the experience and have quality assurance procedures in place, ensuring great stays for all our students.
Malahide & Portmarnock, Dublin
The Irish College of English has been over 25 years in the heart of Malahide and operates an all year round International language school.   With over 2 kilometres of golden, sandy beaches, wonderful walks along a naturistic estuary and stunning marina, Malahide village is an epicentre of activity for our students.   We have been recognised by the town as Organisation of the Year and also received the Service Excellence Award showing our unique and prominent position in Malahide.
Our English and Horse Riding Junior Programme takes place in Malahide just 25 minutes by train to Dublin City so your students can see the best of Dublin and return to their host family in Portmarnock in the evenings. Portmarnock is the next town to Malahide and within walking distance to our Malahide Community School, which is on the outskirts of Malahide next to Portmarnock. We also operate a 5 min shuttle bus for students not wanting to walk. Portmarnock on a beautiful part of Dublin's coast line next to Malahide and with a famous beach and panoramic views of Dublin Bay, Ireland's Eye and Lambay Island. It is an ideal location for students as it is a affluent residential area of Dublin with many amenities.
Award Winning Quality School
Our Camps have been running for over 25 years and we would regard ourselves as a leading Camp provider in Ireland. In 2014 we were honoured by Malahide Chamber of Commerce with the 'Service Excellence Award' for a clear demonstration of excellent and consistent customer service and in 2016 we were honoured with the 'Organisation of the Year' Award. In 2015 we were the first English language school in Ireland to be shortlisted for the 'Junior Course Award' by Study Travel Magazine. In 2016 and 2017 we were again shortlisted for the 'Junior Course Award' as well as the 'English Language School Europe Award' in 2017.
Programme Overview
Timetable:
15 hours English Tuition per week: Mon – Fri 8.45am – 12.00 pm
Packed Lunch at School: 12.00pm – 12.30pm
12 Hours Horse Riding & Stable Management per week Tues – Friday 1.00pm – 4.00pm
1 Half-Day Cultural Activity per week
1 Full Day Saturday Excursion per week
2 Optional Evening Activity per week
Fees:
2 Weeks: € 1850
3 Weeks € 2730
4 Weeks € 3630
Including:
Assessment on Arrival, Registration & Administration
15 Hour Tuition per Week (Max of 15 students per class)
Irish Leader to Accompany Groups on all Activities
Quality Host Family Accommodation within Walking Distance
One Nationality per Host Family Guaranteed unless otherwise requested
All Course Materials and use of Student Textbook
Student Exit Report & Graded Certificate of Attainment
1 Half Day Dublin City
1 Full Day Excursion outside Dublin
Private Coach Transfers to Horse Riding Centre and Activities (no travel pass)
Optional Free Activities 2 Evenings per week including Disco & Movie Nights
No Hidden Costs
Airport Transfers can be arranged including sign ins or unaccompanied minor services for 50 euro each way
Accommodation:
We guarantee one nationality per host family unless otherwise requested, the majority of host families have take 1 – 3 students at any time. If you have special requests regarding host family accommodation we are happy to try to meet these requirements. All host family accommodation is within walking distance of our school and vetted by our Staff.
Typical  Day:
Students are woken by their host mum, have a shower and eat breakfast.
Students are given a packed lunch for the day.
Students walk to school and return home at about 6 pm after their tuition and activity programme.
On returning home, students have dinner with their host family and chat about their day.
Students may spend the evening relaxing and chatting with the family or friends or attend an organised evening activity (2 evenings per week).
A strict curfew of 9.30pm applies when all students must be home on our English Summer Camps Ireland
Students and families have 24 hour access to an emergency phone number and a member of our team is always on duty to help.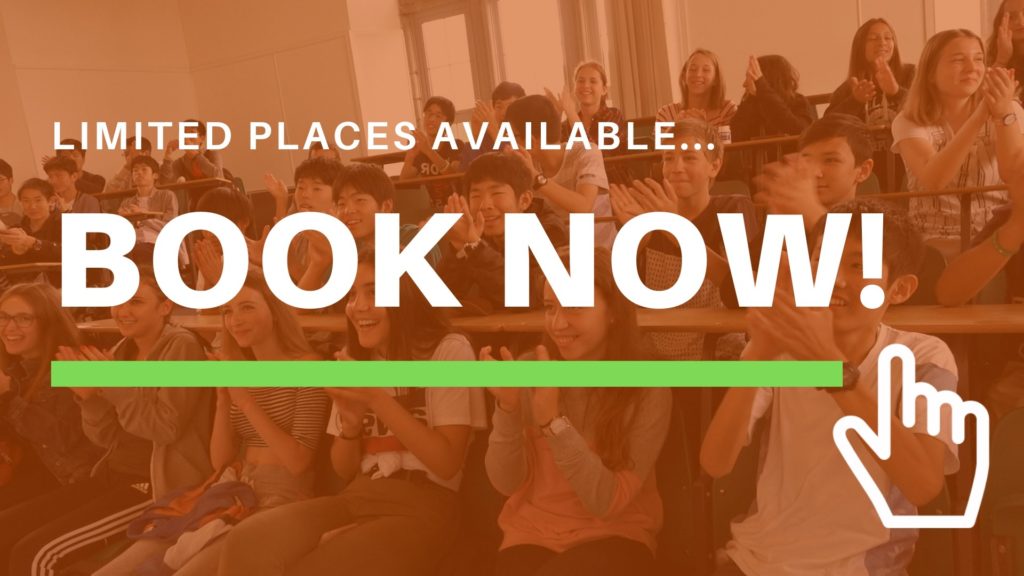 Junior Summer Camp Booking Form