International Junior Summer Camps 2021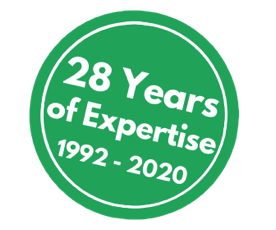 The Irish College of English International Junior Summer Camps take place in June, July and August each summer. Our camps have been running for over 25 years and we have become one of the leading English summer camp providers in Ireland. The camps attract students from all over the world and are a great opportunity for students to improve their English and grow to love the language by living it. So if you are looking for a Junior English Summer Camp in Ireland we are an ideal choice.
Our Home Stay Camps are held in Malahide, Dublin. Malahide is on Dublin's coastline and one or Ireland's most picturesque and affluent towns. Our school has built its reputation on the quality of our host families all of which are within walking distance of the school. Students experience Irish life in a safe friendly town with easy access to Dublin city for our sightseeing tours.
Our residential camps in Glenstal Abbey, Limerick and Clongowes Wood College, Kildare (our Dublin Option) offer students the opportunity to experience Ireland's most prestigious boarding schools. Both schools have historic hearts with modern state of the art facilities making them an ideal choice.
Our English summer camps are carefully designed to ensure students benefit in full from the enriching programme. The students will acquire a natural interest in improving their English in a lively and fun environment. Our student and parent feedback is excellent and we continue to strive to make students have the best possible experience while with us.
Wir freuen uns, dass wir von Schülern mittels Google- und Facebook-Bewertungen zur  ''Best Language School in Ireland 2019' von Studenten auf der Grundlage von Google- und Facebook-Bewertungen. Einzigartig ist, dass dieser Education Stars Award ausschließlich auf Schülerbewertungen basiert. Wir kamen auch in die engere Wahl für die'Beste Sprachschule' bei den The Irish Education Awards 2020. Darüber hinaus waren wir die erste Sprachschule in Irland, die jemals in die engere Wahl für die Study Travel Magazine Star Awards – Junior-Kurs unter 18 Jahren mit dem Global Industry Award ausgezeichnet im Jahr 2015 und wurden 2016 erneut in die engere Wahl genommen. 2017 und 2019. Wir kamen auch in die engere Wahl für Englisch-Sprachschule Europa in den Jahren 2017 und 2019.
Optionen & Standorte

Internationale Junior-Sommercamps Fotogalerie

Homestay English Summer Camps – Guaranteed Walking Distance
Malahide, Dublin
Residential English Summer Camp Experience
Ireland's Most Prestigious Boarding Schools