English & Sailing Programme
English & Sailing combines our flagship academic programme and four afternoons of sailing per week at Howth Yacht Club. The Syllabus based on a strong academic foundation where progression is our focus. Lessons are held every morning, from Monday to Friday and each course is supported by its own carefully planned syllabus and course book. Lessons focus on developing the core language skills, with specific emphasis given to speaking and listening. For the sailing programme, we use J80 keelboats, with an Irish Sailing qualified instructor accompanying the trainees in each boat.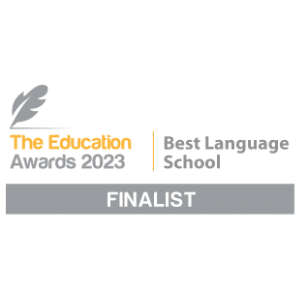 We were delighted to be a finalist in the Fingal Business Excellence Awards for Business of the Year 2023, as well as finalists in The Irish Education Awards in 2023, 2022 and 2021 for 'Best Language School'.
We were also delighted to be finalist in The Irish Education Awards in 2023, 2022 and 2021 for 'Best Language School'.
We were voted 'Best Language School in Ireland 2019' by students based on Google and Facebook ratings. Uniquely, this Education Stars Award is based on student ratings only.
In addition, we were the First language School in Ireland to be ever shortlisted for the Study Travel Magazine Star Awards – Junior Course Under 18's Global Industry Award in 2015 and were again shortlisted in 2016, 2017 and 2019. We were also shortlisted for English Language School Europe in 2017 and 2019.
In 2022 we were shortlisted for Best Professional Service the Fingal Business Awards. We were previously also honoured by Malahide Chamber of Commerce with the 'Service Excellence Award' for a clear demonstration of excellent and consistent customer service and with the 'Organisation of the Year' Award.
The Irish College of English has been in the heart of Malahide for over 25 years. Situated on Dublin's coastline, Malahide's many attractions include Malahide Castle, a beautiful Seaside Village, Marina and Coastal Walks. Our location offers students the best possible experience of Dublin. Students enjoy Dublin city's highlights while living in a safe residential area. Uniquely, our juniors can either walk to school or are a very short bus journey away in surrounding neighborhoods.
We are flexible regarding arrival and departure days and times. The majority of students arrive on a Saturday or Sunday and begin school on a Monday and leave on the corresponding Saturday or Sunday e.g. Sat to Sat or Sun to Sun. (We may sometimes also accept weekday arrivals and departures e.g. Mon to Mon, Wed to Wed etc. but please contact us pre-booking to advise). Extra nights are also available if necessary. We operate professional airport transfers 24 hours a day, 7 days a week by a member of our staff should you require this service.
All our students stay in carefully selected families either in Malahide or surrounding areas, so that they can walk to school or take a very short bus journey. Our families are the highlight of the experience and have quality assurance procedures in place, ensuring great stays for all our students.
15 hours English tuition per week: Mon – Fri 8.45am – 12.00pm
Packed lunch at school: 12.00pm – 12.30pm
2 afternoons of sailing: 1.30pm – 4.00pm
3 half-day excursion per week: 1.30pm – 5.00pm
1 full-day Saturday excursion
Sunday is a free day to relax with the family or meet with friends
2 free optional evening activities including disco and movie night
Activity programme rotates on a 4 week cycle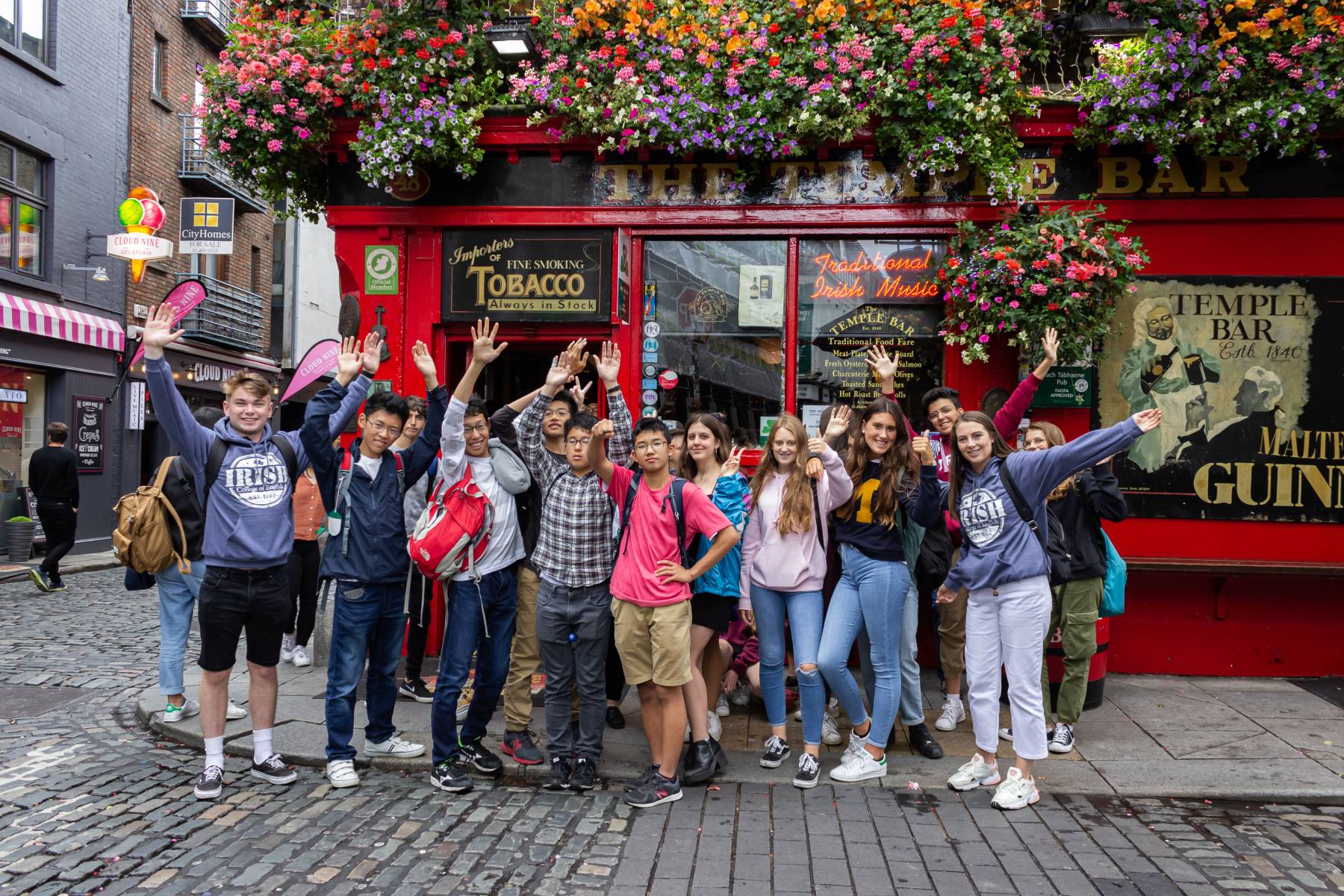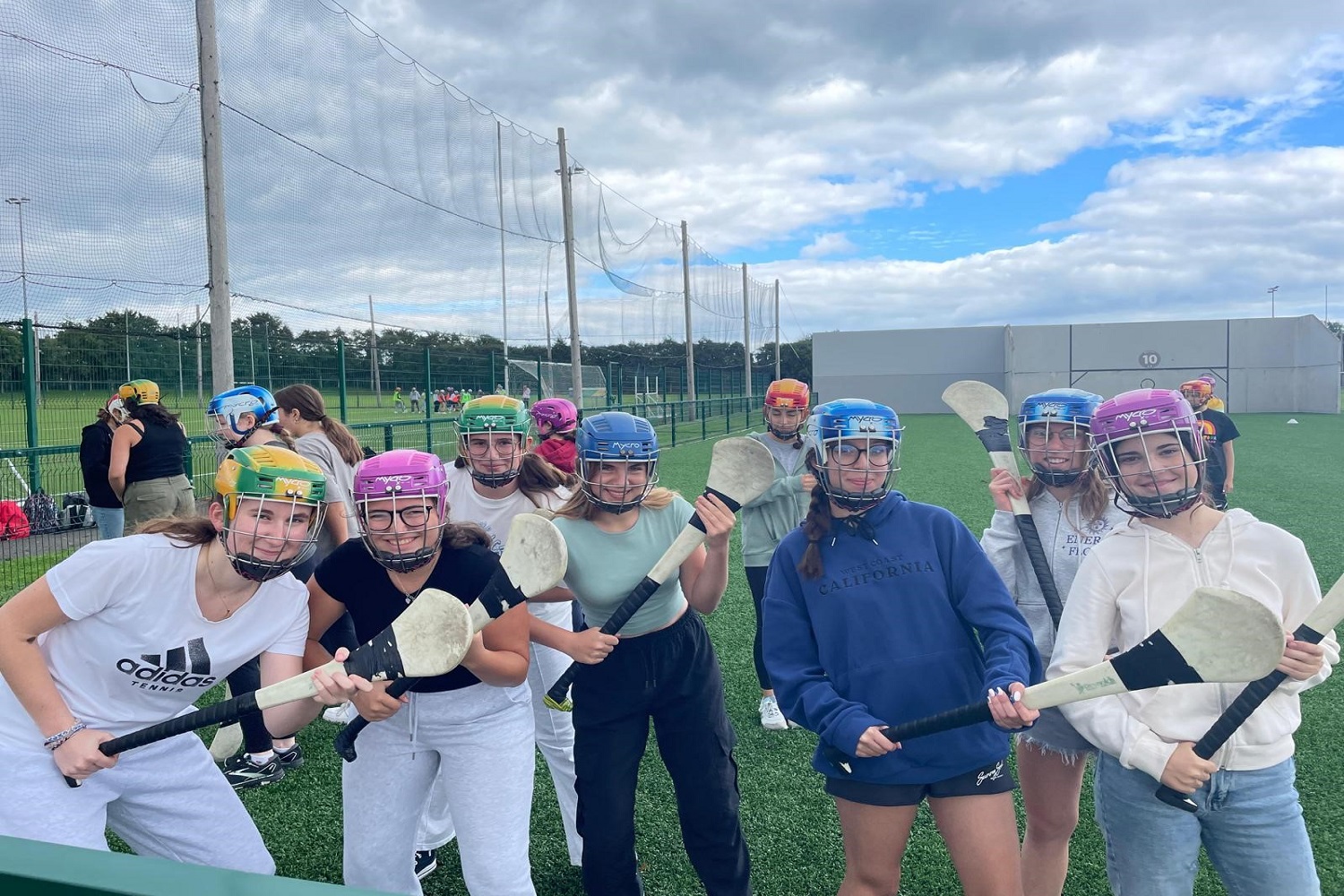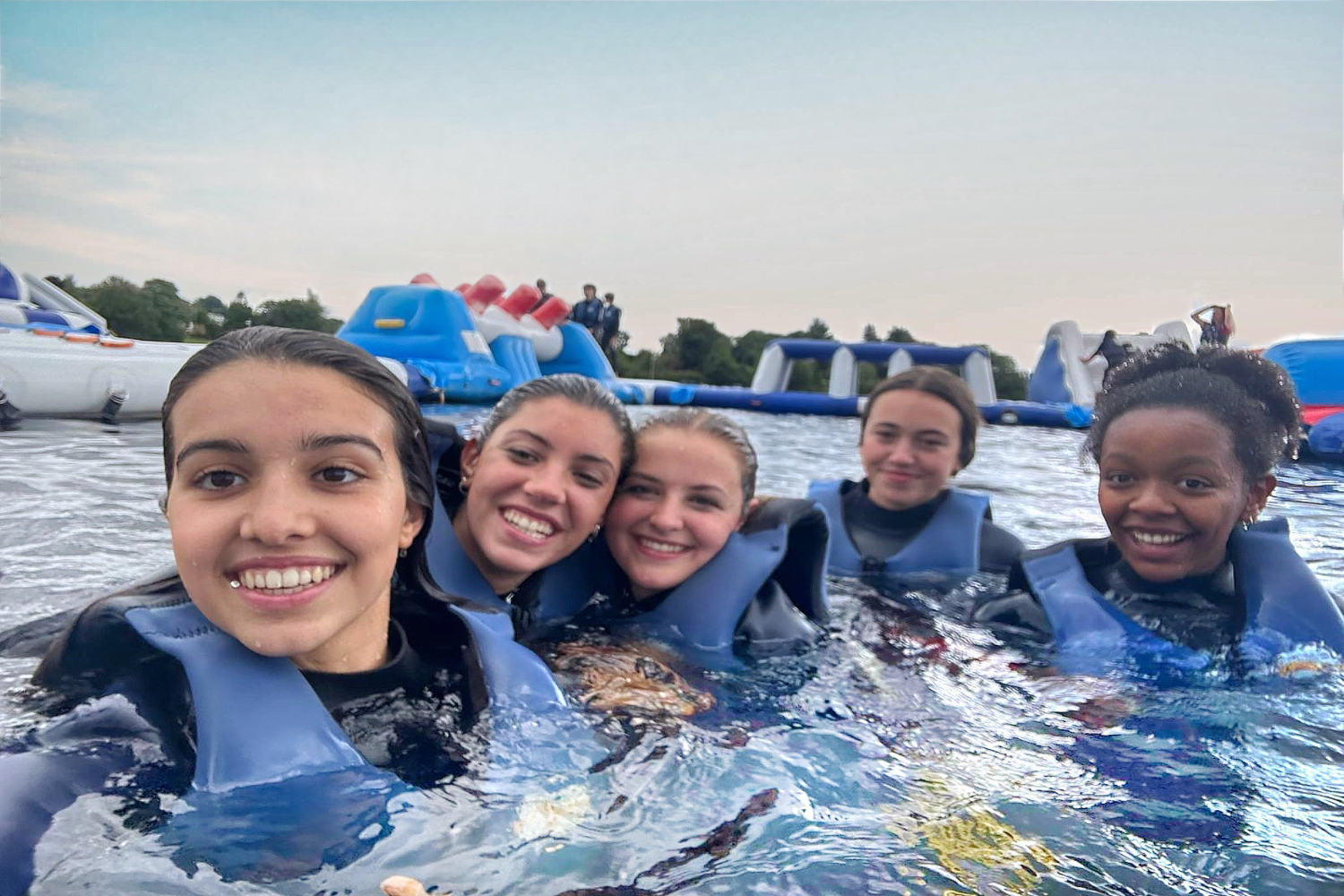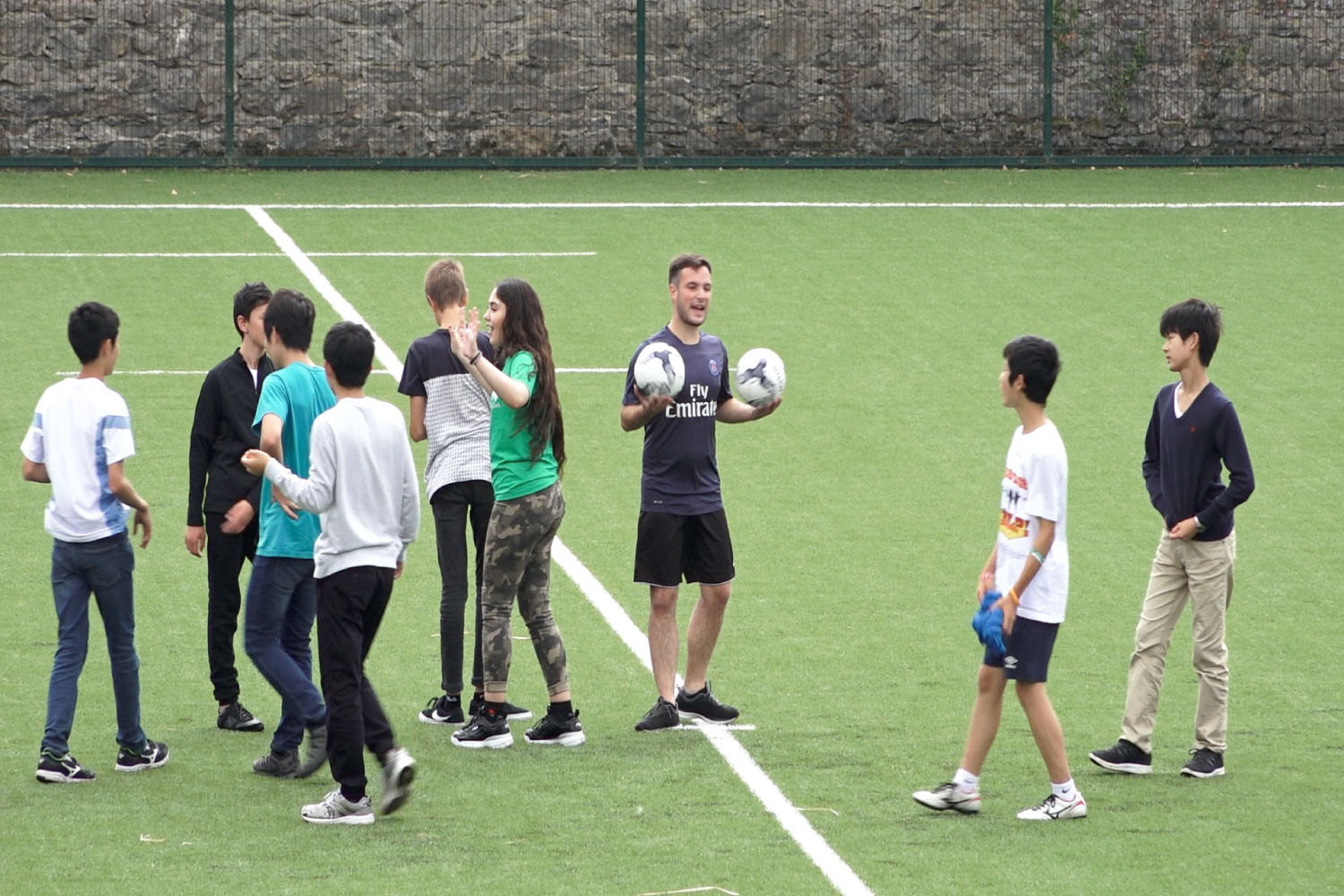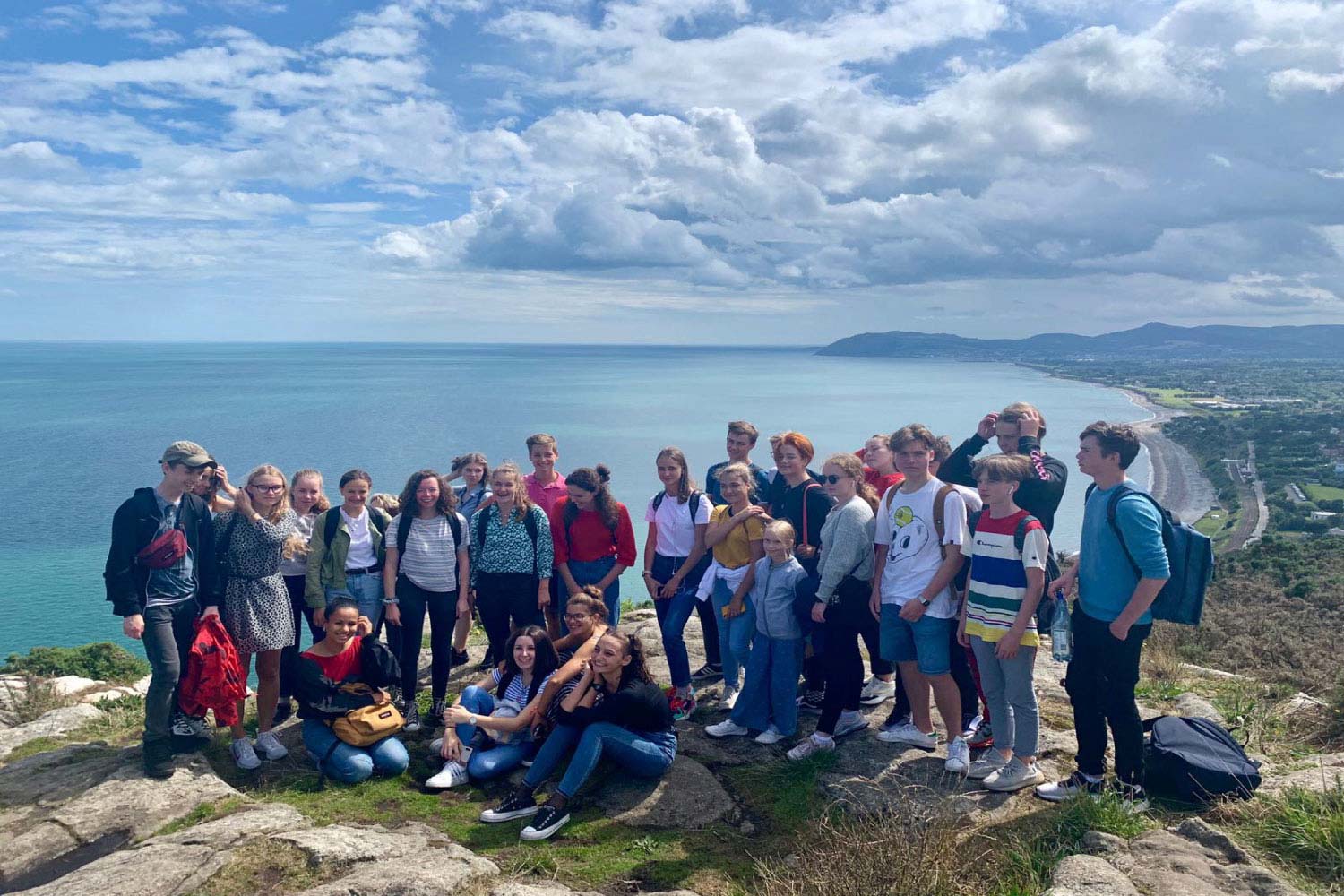 All Inclusive
We believe in offering an all inclusive course price. Everything is included, there are no extra charges for assessment registration or administration. All activities, travel passes, entrance fees and meals are included.
Tuition: 
We have a specially designed Junior Syllabus to encourage your child's progression and confidence. We believe in real materials and growing to love the language by living it. Classes are international. 
Hours: 15 full hours tuition per week and use of text book is included 
Times: 8.45am – 12pm each week day with a 15 minute break.

 

Maximum class size: 

15 students



Entry levels: All levels from beginner to advanced
Intercultural Irish Teenage Programme
As part of our continuous efforts to maintain high quality classes and to enhance our student's intercultural experience, we have weekly lessons called the Intercultural Teenage Programme.  Irish teenage students will join lessons to lead an exercise alongside the teacher which allows our students the opportunity to connect with Irish teenagers, their peers, and we have had an incredibly positive response to this programme.
Student Report & Certificate
Students receive a Certificate of Attendance and Attainment at the end of their course and also an individual hand written teacher report on their progress.
Accommodation: Homestay
All our accommodation is in homestays either in Malahide in walking distance of our school or in surrounding areas with a very short bus journey. Our hosts typically take 2-3 students at a time. Families will do student's laundry as part of their normal home routine. We carefully match students with families.
Meals
Families provide breakfast, packed lunch and evening meal. Meals are nutritious and we can cater for some special diets on request. 
Welcome Pack
On arrival we also give students a welcome pack including a reusable water bottle and our school has a water refilling station.
Weekday Activities
Students have a full schedule from 8.45am – 5pm each day from Monday to Friday. Classes in the morning and sailing & tours in the afternoon/evening. 
Students sail from Howth Yacht Club from Monday to Thursday each week.
Our students go to Dublin city centre once a week on a Friday for a tour or activity.

Students have an experienced ICE Leader with them on all activities.
Private Transfers
Students have a private transfer to and from Howth Yacht Club and to Dublin City Centre for tours.
Evening Activities
Two evenings per week students can attend our optional Disco Nights at no extra cost.
Full Day Trips
Each Saturday our students have a full day trip accompanied by an ICE Leader to see the best of the surrounding areas. Sample Day Trips: Glendalough, Kilkenny, Belfast, Dublin Zoo.
Travel Pass
Students receive a Dublin Travel Pass for unlimited public transport for the duration of their stay, students use the travel pass for the activity programme in Dublin and travel where necessary to and from school.
2 WEEKS
English & Sailing Programme
3 WEEKS
English & Sailing Programme
4 WEEKS
English & Sailing Programme
Airport Transfers: € 55 each way
Frequently Asked Questions