International Junior Summer Camps 2021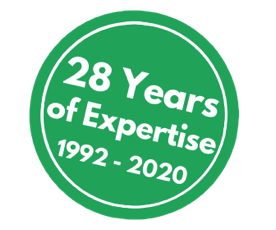 The Irish College of English International Junior Summer Camps take place in June, July and August each summer. Our camps have been running for over 25 years and we have become one of the leading English summer camp providers in Ireland. The camps attract students from all over the world and are a great opportunity for students to improve their English and grow to love the language by living it. So if you are looking for a Junior English Summer Camp in Ireland we are an ideal choice.
Our Home Stay Camps are held in Malahide, Dublin. Malahide is on Dublin's coastline and one or Ireland's most picturesque and affluent towns. Our school has built its reputation on the quality of our host families all of which are within walking distance of the school. Students experience Irish life in a safe friendly town with easy access to Dublin city for our sightseeing tours.
Our residential camps in Гленстал Абби, Limerick and Клонгос Вуд Колледж, Kildare (our Dublin Option) offer students the opportunity to experience Ireland's most prestigious boarding schools. Both schools have historic hearts with modern state of the art facilities making them an ideal choice.
Our English summer camps are carefully designed to ensure students benefit in full from the enriching programme. The students will acquire a natural interest in improving their English in a lively and fun environment. Our student and parent feedback is excellent and we continue to strive to make students have the best possible experience while with us.
Мы были рады, что проголосовали ''Лучшая языковая школа Ирландии 2019' студентами на основе рейтингов Google и Facebook. Уникально, что эта награда "Звезды образования" основана только на рейтингах студентов. Мы также были включены в шорт-лист"Лучшая языковая школа" в The Irish Education Awards 2020. Кроме того, мы были Первой языковой школой в Ирландии, которая когда-либо была включена в шорт-лист конкурса Study Travel Magazine Star Awards – Курс юниоров до 18 лет в номинации "Мировая промышленность". в 2015 году и снова были включены в шорт-лист в 2016 году. 2017 и 2019. Мы также были включены в шорт-лист за Лучшая Европейская Школа Английского Языка в 2017 и 2019 годах.
Варианты и Местоположение

International Junior Summer Camps Photo Gallery

Homestay English Summer Camps – Guaranteed Walking Distance
Malahide, Dublin
Residential English Summer Camp Experience
Ireland's Most Prestigious Boarding Schools