School Groups
At the Irish College of English, we specialise in School Group English Language Programmes. A Group consists of 15 or More Students and we offer One Free Leader per Group. We have Low-Season Rates from September to June and our Junior Summer Camp takes places from mid-June to the end of August. Stays of 3 days, 1 week, 2 weeks, 3 weeks and 4 weeks are available with residential and home-stay accommodation. Read more on School Group Packages, Group English Tuition Options, Cultural & Social Activity Options and Home Stay and Residential Accommodation Options.
We pride ourselves on our high level of customer service and positive agent relationships. A positive student experience is at the forefront of our school ethos. In 2014 we were honoured by Malahide Chamber of Commerce with the 'Service Excellence Award' for a clear demonstration of excellent and consistent customer service and in 2016 we were honored with the 'Organisation of the Year' Award. In 2015 we were the first English Language School in Ireland to be shortlisted for the Junior Course Study Travel Global Industry Star Award. In 2016 we were again shortlisted for this award as well as the English Language School Europe Award.
School Groups and Mini Stays Brochure          School Group Feedback 
Why Students and Parents choose the Irish College of English:
Our Award Winning School Offers an Excellent Student Experience.

Our Beautiful Coastal Location, close to Dublin Airport & Dublin City Centre.

Students are able to visit the Dublin City which is just 20 minutes by train and return home in the evenings to lovely, safe Malahide. Malahide is one of Dublin's most affluent areas and boasts our famous Castle and Park, Marina and coastal walk.

Excellent Full Board, Host Family Accommodation within Walking Distance of the School.

Professionally designed Academic Programme aimed specifically at junior learners where all students receive an individual academic report and a Certificate of Attainment.

Wide Range of organised Activities to suit all students.
Our School Video can be used to promote your group tour to groups of parents, etc and to give them an impression of our school, please see links below.
Programmes can Include:
15 / 20 /25 hours tuition per week focusing on English Fluency / Literature / Culture / History / Exam Preparation / Project Work etc.

Programme designed to meet Learner Needs from Beginners to Bilingual Level Learners.


Full Board Accommodation with Quality Irish Host Families all within walking distance of the School.

Airport Transfers (we are just 10 minutes from Dublin Airport).


A Maximum of 15 Students per Class (closed / international groups available depending on season).

Assessment on Arrival, Certificate of Attainment and Individual Student Exit Report on completion of course.

Programme of Cultural & Social Activities to suit group Needs and Budgets.

Travel Pass (allowing students free use of Dublin Bus/Dart / Tram).

No hidden costs on our School Group English Language Stays.
Group Programme Information
Programme Duration: As courses are designed to meet your groups' needs, they can vary from 1 week to 4 weeks in duration. We are flexible on arrival times and dates and accept arrivals mid-week. March, April, June,  July and August are our peak season. (Early booking is recommended to avoid disappointment).
School Group English Language Classes: Students are given a placement test on arrival and our academic staff will carefully place students in a class appropriate to their level of English. Alternatively, groups can be arranged into classes by their leader in advance. It is also possible for groups of mixed levels to attend a programme together. All our classes have a maximum of 15 students per class so students have an excellent opportunity to speak and to receive individual attention from their teacher. Our highly qualified academic staff are specially chosen for their ability to design and deliver challenging course content. Tuition is 15 hours per week and classes are held as follows: Monday – Friday, 9.00am – 12.00pm. On finishing their course, students are awarded a Certificate of Attainment, detailing their Level of English. Students also receive an exit report from their teacher.
Residential and Home-Stay Accommodation: Students are placed in the Malahide area, within easy reach of the school. Full board is provided with an Irish Host Family, breakfast, packed lunch and an evening meal are provided with an emphasis on a balanced, nutritious diet. Student welfare is our main concern on our School Group English Language Stays and we choose our families very carefully to ensure maximum comfort. The student may be placed with other International Students thus developing new friendships with young people from all over the world. We can also arrange group residential stays at a 4 star hotel within a 5 minute walk of our school.
Malahide, Dublin, Ireland: The Irish College of English has two schools situated in Malahide and Portmarnock. Malahide is an award winning, picturesque coastal village, 13kms from Dublin City and 8kms from Dublin Airport. Portmarnock is the neighbouring town to Malahide. Malahide is ideal as a base for a School Group English Language Stay at any time of the year. Our specialised programmes are held in Malahide and Portmarnock, in modern schools with excellent learning facilities. Malahide and Portmarnock have rich tourist resources and are both very safe environments for young students.
Afternoon Activities: We will develop an afternoon programme in conjunction with leaders, to meets their students' needs. These vary depending on the age group/ interests of the group. Programmes including sports, cultural tours including national museums including our Natural History and Decorative Arts Museums.  In addition we organise Excursions to Belfast, Wicklow, Kilkenny and Galway  as well as discos/parties/pub entertainment and visits to the cinema for our School Group English Language Stays.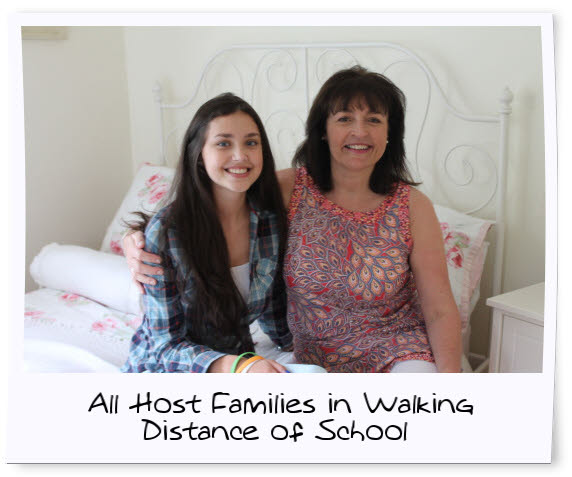 Student Welfare: Our student welfare is our main concern and every effort is made to ensure an enjoyable and safe stay for everyone. At a group's request, we can appoint an experienced Irish Leader, who will accompany the Students on all activities. Malahide village is a small and friendly location and students feel safe and can enjoy their locality along with Irish culture and traditions.
Insurance on our School Group English Language Stays: We advise all students to take out insurance prior to departure. All students on School Group English Language Stays travelling from EU Countries should bring a European Health Insurance Card with them. Students are not insured by the school or by the host family against illness, theft or loss of personal effects. ICE Schools cannot accept responsibility in the event of such an occurrence. We therefore, recommend personal insurance cover.