Junior Online English Courses
Virtual Junior
English Fluency
English Immersion Programme from Home
1 Evening per Week for 6 weeks
Interactive English Classes
Irish Teen Interactions
Phone Calls From Your Irish Mum​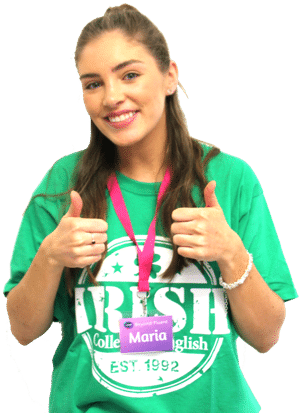 Virtual Summer Camps 2021
Students Can Experience an Online English Language Summer Camp from Home This Summer
Adult Online English Courses
Improve your English Fluency with a weekly online class. We are offering Online English Courses. Great International Mix, Qualified Native Teacher and Great ICE teachers.
This system is ideal if you are not located in Dublin or if you prefer to be able to have one to one English classes from your desk, your own home, or while working outside the office.
Die Online-Englischkurse geben mir die Möglichkeit, auch während der Quarantäne weiterhin Englisch zu lernen und bieten eine Ablenkung zu der Abgeschiedenheit, da man mit der ganzen Welt verbunden ist. Durch die Videoplatform ZOOM bekommt man: Unterhaltsame Unterrichtsstunden, in denen keine Langeweile aufkommt und man dazu lernt ohne es zu merken. Nette Leute und Professionalität wie an keinem anderen Ort. Viele tolle neue Freunde, die wie eine große mulitkulturelle Familie für mich sind. Ich habe noch nie so motiviert gelernt. Danke Irish College of English!
Ich habe meine Englisch-Kenntnisse während der Quarantäne mithilfe der Online-Kurse des Irish College of English verbessern können. Vor allem gefallen mir der Unterricht mit unserem tollen und lustigen Lehrer, die interessanten Themen, meine netten Klassenkameraden und die Unterstützung vom Team. Wir haben außerdem kostenlose Gesrpächskurse, in denen wir über alles Mögliche reden und jeder ein Thema vorschlagen kann. Ich kann diese Schule nur jedem empfehlen.