Junior Online English Courses
Virtual Junior
English Fluency
English Immersion Programme from Home
1 Evening per Week for 6 weeks
Interactive English Classes
Irish Teen Interactions
Phone Calls From Your Irish Mum​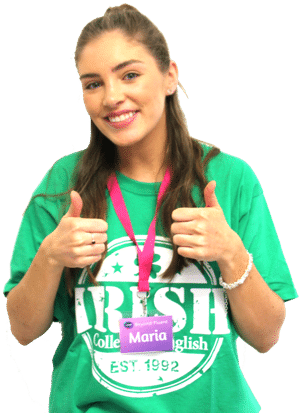 Virtual Summer Camps 2021
Students Can Experience an Online English Language Summer Camp from Home This Summer
Adult Online English Courses
Improve your English Fluency with a weekly online class. We are offering Online English Courses. Great International Mix, Qualified Native Teacher and Great ICE teachers.
This system is ideal if you are not located in Dublin or if you prefer to be able to have one to one English classes from your desk, your own home, or while working outside the office.
Les cours d'anglais en ligne m'ont permis d'étudier et de me sentir moins seule. On peut se connecter du monde entier sur la plateforme ZOOM. On peut trouver : des cours intéressants, on ne s'ennuie jamais. Gentillesse et professionnalisme. Je me suis fait des amis et nous sommes devenus une grande famille multi-culturelle. Je n'ai jamais étudié aussi consciencieusement. Merci irish College of English.
J'améliore mon niveau d'Anglais pendant le confinement grâce à Irish College of English. J'apprécie les cours. L'enseignant est très drôle, les sujets intéressants, les camarades de classe sympas et un bon accompagnement en cas de besoin. Nous avons des temps d'échanges où nous parlons de pleins de choses et où chacun peut proposer un sujet de conversation. Je recommance cette école à tout le monde.