Overview
The Academic Year Programme (AYP) is an 8 month course for non EAA students. On completion of 25 course weeks, AYP students sit an internationally recognised exam (Cambridge, IELTS or TIE). The syllabus is designed to encourage progression and confidence with a focus on building fluency. Classes are international and have a maximum of 15 students. 15 full hours of tuition per week, 9.00am – 12.15pm, Monday to Friday (June to August: 1.00pm – 4.15pm).
Course Details
25 course weeks

15 hours tuition per week

Pre-intermediate (A2) to Advanced (C1)

Cambridge, IELTS or TIE exam

Start any Monday

Work and Study
Course Options
Acedemic Year Programme: General English + IELTS
Academic Year Programme: General English + Cambridge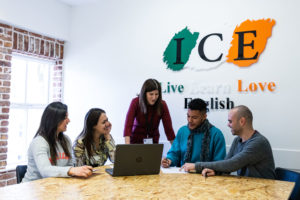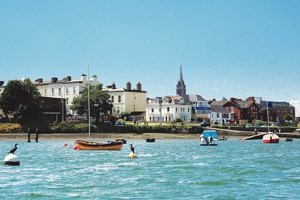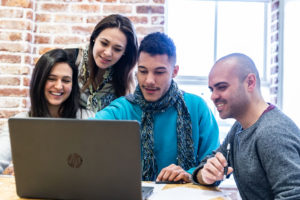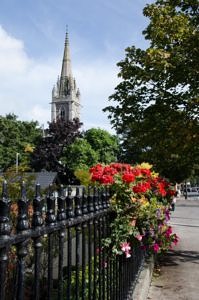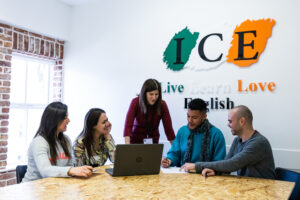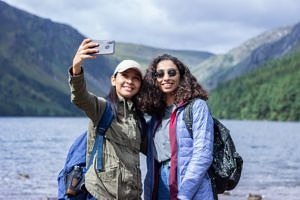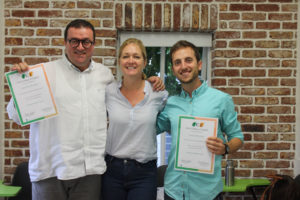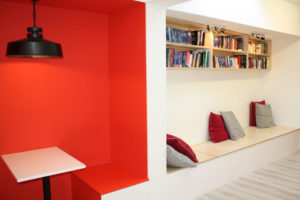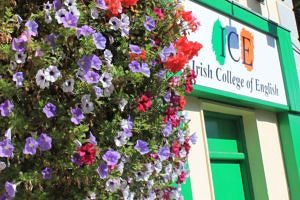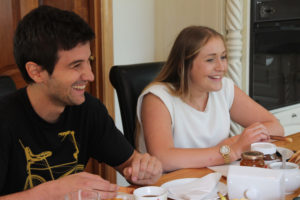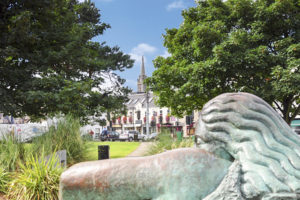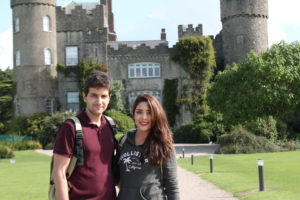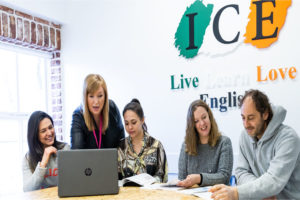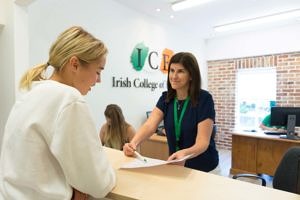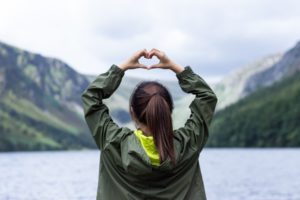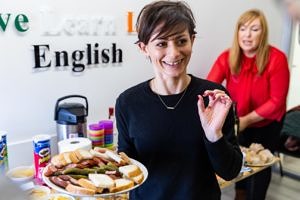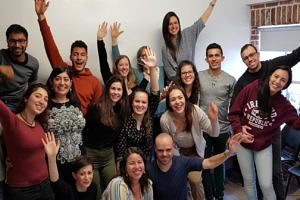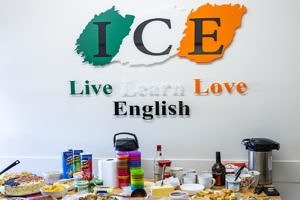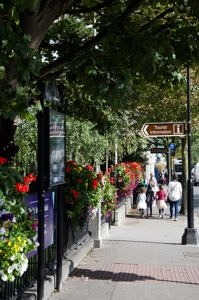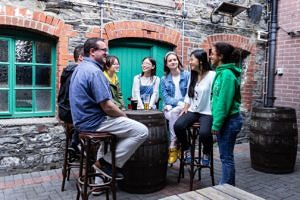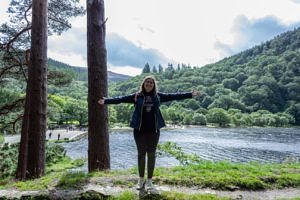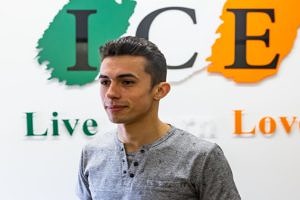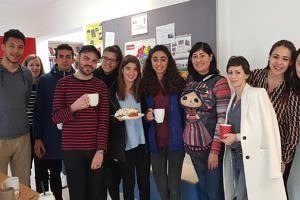 Academic Year Enrolment Calendar 2022
January 10 – First Date for Academic Year Programme enrolments
December 19 2022 to January 6 2023 – Christmas Holiday
Class Timetable:
9.00am to 12.15pm, Monday to Friday
from June to August the class timetable is from 1.00pm to 4.15pm
Примерное расписание
Занятия английским языком – 15 часов в неделю, Пон-Пт 9.00 – 12.15

Перерыв на бесплатный кофе\чай - 10.30 – 10.45

Бесплатный разговорный класс раз в неделю

Платные и бесплатные мероприятия/экскурсии с ирландским сопровождающим во второй половине дня

Посиделки в Ирландском пабе раз в неделю

Субботние экскурсии на полный день по желанию
What's Included
Обучение
Мы предлагаем специально разработанный учебный план для взрослых студентов, направленный на мотивацию личного прогресса, развитие уверенности в себе и с акцентом на свободу в общении. Мы верим в то, что использование актуальных материалов и топиков способствует изучению английского языка с удовольствием и путем полного погружения в языковую среду. Все классы не превышают отметку в 15 человек на группу и включают в себя студентов из разных стран. Занятия проводятся пять дней в неделю с 9.00 до 12.15 (15 полных часов в неделю с перерывом 15 минут). 
Варианты размещения
Все студенты размещаются в наших принимающих семьях в Малахайде, в пешей доступности от школы. Мы стараемся обеспечить проживание представителей разных национальностей в одной семье, за исключением ситуаций, когда друзья хотят проживать вместе. Как правило наши семьи принимают 1 – 2 студентов за раз, каждому из которых предоставляется одноместная комната. Стирка вещей студентов проводится согласно обычному распорядку той или иной принимающей семьи. Мы тщательно подбираем подходящую семью для каждого студента. Принимающая семья заботится о том, чтобы у студента всегда был завтрак, упакованный с собой ланч, и ужин. Все блюда являются сбалансированными и полезными, а также при необходимости мы будем рады удовлетворить потребности студентов, соблюдающих определенную диету. Более того, по приезде все студенты получат приветственный набор, включающий в себя многоразовую бутылку для воды, которую можно пополнять в школьных дозаторах. Более подробную информацию о вариантах проживания можно найти на странице проживание. accommodation page.
Ежедневные мероприятия
У студентов по желанию есть доступ к ежедневным мероприятиям. Наш бесплатный сопровождающий поможет добраться до нужного места, студентам остается лишь оплатить стоимость мероприятия.
Вечерние развлечения
Каждую неделю мы проводим встречу в ирландском пабе, где студенты могут пообщаться друг с другом в неформальной обстановке.
Поездки на целый день
Each Saturday our students have the opportunity to book a full day trip. Sample Day Trips: Glendalough, Kilkenny, Belfast, Cliffs of Moher etc
Бесплатный Разговорный Класс
Наш Разговорный Класс является бесплатный для всех наших зарегистрированных студентов.
Проездной билет
Students attending a full time course can apply for a Dublin Discount Travel Card
Студенческий отчет & Сертификат
По окончании курса все студенты получат сертификат посещаемости и достижений, а также отчет об индивидуальном прогрессе каждого ученика, написанный преподавателем от руки.
Академическая направленность
Основная цель нашего интенсивного курса Английского языка — это резкий рывок в совершенствовании коммуникативных навыков разговорного и письменного английского.Наши высококвалифицированные преподаватели ставят перед студентами четкие цели и, используя современные методы преподавания, позволяют ученикам практиковать полученные навыки в говорении, письме, аудировании и чтении, тем самым улучшая произношение, обогащая словарный запас и совершенствуя владение грамматикой. Наши занятия английским языком так же включают в себя компонент Ирландской культуры,, который охватывает ирландский язык, традиционную ирландскую музыку, историю и культуру Ирландии. Эти особые занятия предоставляют студентам невероятную возможность не просто овладеть английским языком, но еще и с головой окунуться в культуру и уникальный стиль жизни Ирландцев. Узнай больше о наших курсах Английского языка в Дублине.
Work & Study
Студентам необходима студенческая виза для работы и учебы в Ирландии: наши курсы также подходят студентам из стран, не входящим в зону Евросоюза, и которым необходима учебная виза для въезда в Ирландию. Ирландский колледж Английского языка может оказать помощь в подаче документов на визу и выдаст письмо – подтверждение зачисления на курс после регистрации. Более того, мы предоставим вам Письмо из Колледжа, необходимое для подачи на разрешение на работу в Ирландии. Наша годовая Академическая Программа (25 недель обучения в течении 8месячного периода) включена в реестр Отдела Интернационализации Образования и Навыков как программа, одобренная Министром Образования и Навыков и позволяющая студентам из стран, находящихся за пределами Евросоюза\Европейской Экономической Зоны и Швейцарии работать в Ирландии. Узнать больше о Визовые Рекомендации для работы и учебы в Ирландии. Студенческих Визах. Узнать больше о Визовых рекомендациях для Работы и Учебы в ИрландииПосмотреть сайт Департамента Правосудия чтобы получить больше информации о Студенческих Визах.
Book Now
Забронировать онлайн now or email us at info@iceireland.com.
AYP Information
Working in Ireland
Non EEA/EU students are eligible to work 20 hours per week during the complete duration of their stay. Students are granted permission to work 40 hours per week providing they are on a holiday period from lessons during:
December – January
May – August inclusive
Holidays
Non EEA/EU students are allowed an 8 week holiday period providing they have booked a course for a minimum of 25 weeks in duration completed within an 8 month study period, 15 hours per week, 09.00am – 12.15pm, Monday to Friday.
Students must have studied for a minimum of 8 weeks before taking any holidays.
For every 3 weeks studied students can take 1 week of holidays.
Students that are undertaking a course which runs through the schools closure period during December will automatically be assigned a 4 weeks holiday period.
Attendance Levels
As part of their visa requirement students are obliged to have a minimum attendance rate of 85%.
Attendance will be recorded on a daily basis and students will need to sign into and out of the school each day.  If students are more than 15 minutes late for class or if they leave class more than 15 minutes early their attendance will not be counted for that day. Students will sign in and out of the school each day with Ian McElhinney. The class teacher will also keep an independent record of attendance for cross reference.
The attendance records will be reconciled on a weekly basis by Ian McElhinney under the supervision of the Director of Studies Dee Doyle. Students who have an attendance of less than 85% will be issued with a warning letter. 
Sick Leave
Students must inform the school by email (info@iceireland.com) on the first day of illness if they are too unwell to attend lessons. Students that are absent for more than 2 consecutive days due to illness must provide the school with a medical certificate justifying their absence. The medical certificate should be scanned and emailed to the school or presented on the first day back. Attendance will not be applied during any sick leave period but a record will be maintained of all explained absences.
Students that are absent due to illness but fail to provide a medical certificate, risk their attendance levels dropping below 85% and may be issued with a warning letter or expulsion depending on their previous status. 
Unscheduled Leave
To request unscheduled breaks students must, where possible, meet with the schools Director of Studies to discuss their individual circumstances and their requirement for a break from scheduled lessons. If the student is incapacitated or hospitalized an email from the student or a relative will be considered. In every case the student must provide evidence of illness or bereavement for a break to be considered.
Unscheduled breaks will be considered under the follow circumstances:
Illness of a family member who is certified by a medical practitioner as requiring constant care and attention for the period of recuperation from the illness.
Bereavement involving a family member.
Requests may be refused if the Director feels the request is disingenuous, no evidence of the illness of bereavement has been presented, the students attendance levels are below 85%.
All requests for leave whether approved or declined will be recorded on the students file.
Absenteeism and Expulsion
Ian McElhinney is responsible for the issuing of all warning letters.  Warning letters will be sent my regular post and by email. Students are expected to inform the school of any changes to their address while in Ireland.
When a student's attendance initially falls below 85% , the school will issue students with their first warning letter, students will have 4 weeks to:
(a) bring their attendance up to a minimum of 85% or
(b) if this is not possible they must attend 100% of their lessons
Failure to comply will result in the student receiving a second warning letter and must have a meeting with school administrational staff. Again the students will have 4 weeks to:
 (a) bring their attendance up to a minimum of 85% or
(b) if this is not possible they must attend 100% of their lessons
Failure to comply will result in the student receiving a third warning letter and a meeting will be held between the student and the schools Director of Studies. The students will have 4 weeks to:
 (a) bring their attendance up to a minimum of 85% or
(b) if this is not possible they must attend 100% of their lessons
 Upon breach of this written and verbal warning, the student will be expelled from the Irish College of English, a letter will be sent to GNIB informing them of the students' failure to come to class, the breach of their visa obligations, and the expiration of their course and medical insurance.
Exam
Non-EU students must complete an official examination at the end of the programme. Students taking the Academic Year Programme will prepare for the TIE exam and sit the exam in the final week of their course.
The Academic Year TIE Course will end with an examination in TIE (www.tie.ie). The TIE exam is an international EFL exam developed in Ireland under the aegis of the Advisory Council for English Language Schools (ACELS). The test is task-based with the content chosen by each individual learner.
Students enrolled on The Academic Year TIE Course are obliged to take the TIE examination at the end of their course. The fees for the TIE examination must be paid prior to arrival in Ireland and commencement of the course.
During the students first week of arrival the student will meet with Ian McElhinney and sign an agreement at the beginning of the programme stating that The Irish College of English will enter the student for the end of programme exams and that the exams are mandatory. The student must sign the agreement stating that they understand the exam is mandatory and agree that they will sit the exam.  During this meeting an examination date will be chosen and the students will be registered for the exam.
Students will be contacted by the schools administrational staff reminding them of their exam date and time of examination 4 weeks in advance of the examination date.
The school will receive the examination results approximately 2 weeks after the examination date. The school will inform the student by email that their exam results are ready to be collected. If the student has already left the country the certificate and results will be sent by PDF email and the originals will be posted to them. A record of grades received will be available on request to students, INIS and relevant internal personnel and the relevant data protection permissions are agreed with students accordingly.
Insurance
Students requiring a student visa must have adequate medical insurance to cover their stay in Ireland. The policy must be in English. The school can arrange medical insurance before a student arrives or on arrival. Cost €65. This policy satisfies the requirements of the Irish Immigration officials.
Protection for Learners
If required the school has arrangements in place for the protection of students in the event that a programme ceases prematurely i.e. arrangements for a student to complete the programme with another provider(s) through membership of Marketing English in Ireland (www.mei.ie) . Student protection arrangements cover the period from when a student enrols on a programme until the time the student has successfully completed the programme and the end-of-programme exams.
Student Refunds
There is no refund for a cancellation made within 21 days of the commencement of the course or if a student fails to complete the programme.
Deposits are non refundable in all circumstances.
Partial Refunds will be made where notice is given more than 21 days prior to arrival. This partial refund is as follows – deposits are non refundable, the remaining tuition fees will be refunded. Where host family accommodation has been booked, an additional 100 euro will not be refunded in order to compensate families.
There is no refund for students who change from Intensive to other courses of lesser hours.
There is no refund for fees of days missed during the course, for late arrival or early departure or for public holidays.
Refunds will be made within a maximum of 20 working days following the cancellation date and processed by Deirdre Rochford drochford@iceireland.com. If a visa application is refused, the funds will be returned within 20 working days of the decision being received by the provider, less cancellation charge of 200Euro
Complaints and Grievances 
If students have complaints or grievances they should report them to the office immediately.
This includes (not exclusive list);
Host family /accommodation problems
Class issues (level/teacher/other students/ timetable/course duration/final examinations etc
The person responsible for dealing with these complaint is Susan McElhinney info@iceireland.com . The Irish College of English aims to resolve all complaints or issues within 48 hours and a maximum period of 7 days.
School Emergency Phone Number: 00 353 85 706 5937
Accreditations