Онлайн курсы английского языка
Junior Online English Courses
Virtual Junior
English Fluency
English Immersion Programme from Home
1 Evening per Week for 6 weeks
Interactive English Classes
Irish Teen Interactions
Phone Calls From Your Irish Mum​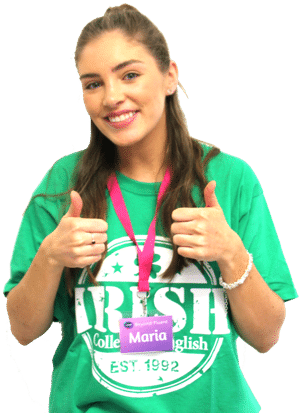 Virtual Summer Camps 2021
Students Can Experience an Online English Language Summer Camp from Home This Summer
Adult Online English Courses
Improve your English Fluency with a weekly online class. We are offering Online English Courses. Great International Mix, Qualified Native Teacher and Great ICE teachers.
This system is ideal if you are not located in Dublin or if you prefer to be able to have one to one English classes from your desk, your own home, or while working outside the office.
Check Out Our Testimonials
The English lessons online allowing me to keep study and removing myself from solitude. You can connect from any part of the World through the free video conferencing platform ZOOM, you will find: Really pleasant lessons where there is absolutely no time to get bored learning without even realizing it. Kindness and professionalism like no place else. Many wonderful new friends who have become like me a big multi-ethnic family. I have never studied so willingly! Thanks Irish College of English!
I have been improving my English, during the quarantine, doing online lesson with the Irish College of English. I really enjoy our classes, with an excellent and funny teacher, interesting topics, great classmates and really good support from staff members whenever necessary. We also have free conversation classes, where we spend some time speaking about everything and you can suggest your own subject. I really recommend​ this school to everybody.