Irish College of English and Beyond Fluent has designed an innovative online English learning system to give our clients the fluency and confidence of a native English speaker. We believe in removing English language communication barriers to ensure you are achieving your full potential.
Adult Online English Courses
Join Adult Online Group Lessons​
Beyond Fluent in conjunction with the Irish College of English are offering Online Adult International English Courses.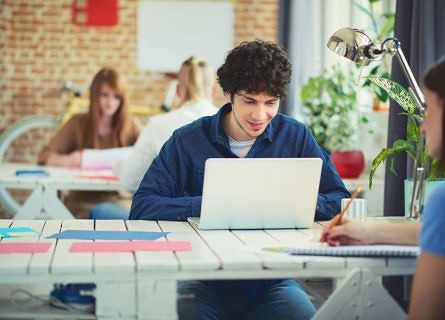 Individual Online One to One Coaching
This system is ideal if you are not located in Dublin or if you prefer to be able to have one to one English classes from your desk, your own home, or while working outside the office.
Junior Online English Course
Junior Virtual Summer Camps June, July & August
The Irish College of English has been a leading provider of English Language Camps for the last 25 years and is an award winning school. Beyond Fluent is a system whereby these camps and their philosophy and methodology can be brought to students in their own homes throughout the year. Students have access to our extensive knowledge, real materials and most of all our teachers and teenage interaction staff.
Junior One to One Tutorials
One to one English lessons with Beyond Fluent teens are second-to-none! Teenagers will be matched with our most dynamic teachers with a real love for teaching languages which will help unleash the inner linguist in them. Each one of our fresh, interactive English lessons aim to inspire and engage teenage learners of English and activate their interest and motivation. Lessons are adapted to the needs and wants of the teenager so they can progress at their own pace and with confidence.
Check Out Our Testimonials
I really enjoy our classes, with an excellent and funny teacher, interesting topics, great classmates and really good support from staff members whenever necessary. I really recommend​ this school to everybody.
Beautiful location in the center of Malahide, the school is very welcoming. The faculty team is really professional and friendly as well as all the school staff. Thanks again ICE and I hope to see you again!
My host family was excellent. All the teachers and the staff were very professional and friendly. Malahide it's a great place to walk around and meet your friends after your daily activities. I spent my best summer there!!